Instagram is testing a new feature that allows users to collaborate on posts. This feature, called "Collabs," will allow two users to co-author a post, which will then be shared with both of their followers.
To create a collaborative post, one user will need to invite another user to be a collaborator. If the other user accepts the invitation, their username will be added to the post and it will be shared with their followers. Both users will also be able to see the post's insights, such as likes, comments, and shares.
The collaborative posts feature is currently in testing with a small group of users, but Instagram plans to roll it out to everyone in the coming months.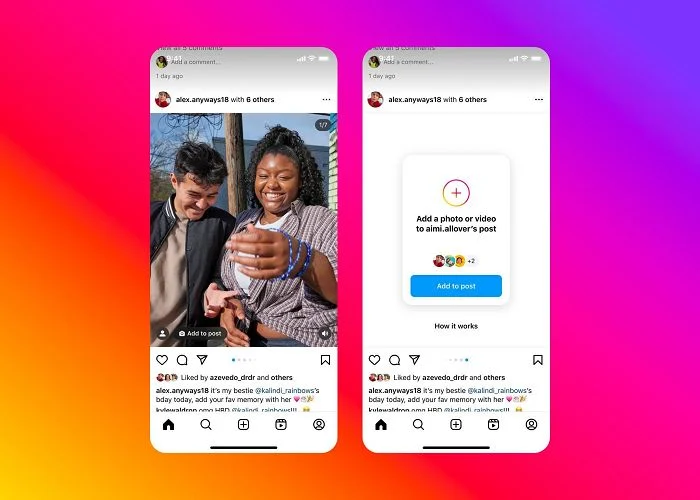 Benefits of collaborative posts
There are several benefits to collaborative posts, including:
Increased reach and engagement: When two users collaborate on a post, it reaches both of their audiences, which can help to increase reach and engagement.
New creative possibilities: Collaborative posts can lead to new and innovative creative content that neither user could have created on their own.
Built-in promotion: When a user collaborates on a post, it is automatically shared with their followers, which can help to promote the other user's content.
Potential uses for collaborative posts
Collaborative posts can be used for a variety of purposes, including:
Partnerships: Businesses can use collaborative posts to partner with influencers or other businesses to promote their products or services.
Events: Event organisers can use collaborative posts to promote events and encourage people to share their photos and videos from the event.
Creative projects: Artists, musicians, and other creatives can use collaborative posts to work together on new projects and share their work with their audiences.
Overall, the collaborative posts feature is a valuable new tool for Instagram users. It allows users to reach a wider audience, create new and innovative content, and promote each other's work.