Have you ever bookmarked a post on Twitter?
Most people use bookmarks to save information they'd like to refer to later. In addition to likes, comments, and retweets, Elon Musk is keen to use bookmarks to make Twitter more alive.
They are now working to update the UI of the platform. The bookmark icon will now show in the top right corner of the tweet.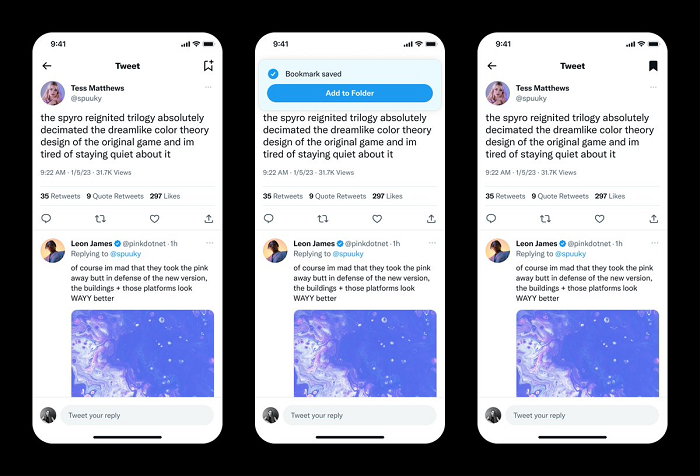 But, will it increase engagement on the platform?
Though I would argue that most active Twitter users are aware of the bookmarks function, or they have their own process for flagging tweets. Still, maybe it's an underused option, and maybe, by making it more present, that will indeed get more people bookmarking more things, and deepen their engagement in the app. –

Andrew Hutchinson
Content and Social Media Manager, Social Media Today
This feature can prove to be useful if Twitter is planning to encourage shopping on the platform.
However, we can't yet predict if it will have any significant impact on the platform(or the engagement rates of the creators).