Meta has announced a series of updates to the Facebook video platform to make it easier for users to create, view, and engage with video content.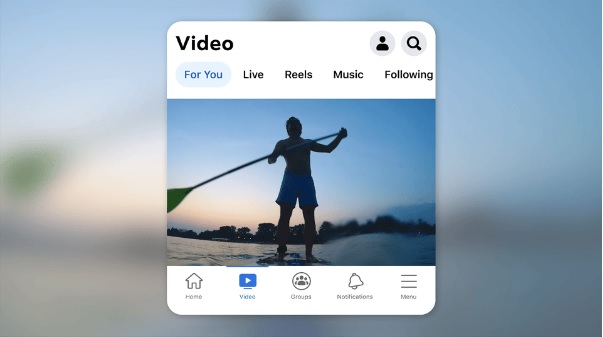 Video Editing Made Easier
Facebook is simplifying its video experience by renaming the Facebook Watch section to the Video tab. This will make it easier for users to find and engage with the video content.
The new tab consolidates all Facebook video content into a single location, including Reels, longer videos, and live streams.
This integration of reels into the Facebook Feed will make it easier for users to discover and watch Reels on Facebook, and it will also give creators a new way to reach a wider audience.
These updates are part of Meta's ongoing efforts to make Facebook a more video-friendly platform. The company is betting big on video as the future of social media, pouring billions of dollars into the space.
Overall, Meta is focusing on video content to retain users. This is because people are spending more time watching videos on their phones and are less inclined to share personal updates.