X's upcoming audio and video calling features may be paid-only, according to a new TechCrunch report.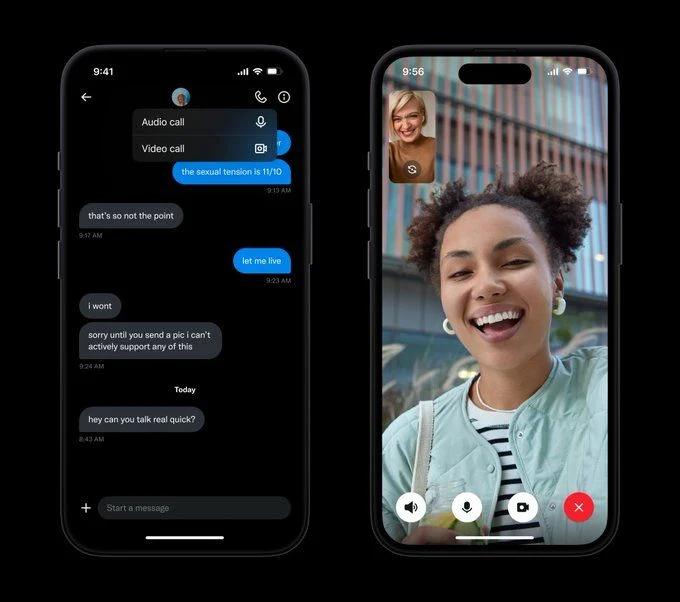 As you can see in the above image X has shared some details about the new features, but it's not yet clear if they'll be available to everyone or only to paying users. X's upcoming audio and video calling features will be accessible through your inbox, allowing you to quickly connect with people in the app.
New code in the X app suggests that audio and video calling will be a premium feature, which would not be surprising given the company's push to get more users to subscribe to X Premium.
Elon Musk has said that pushing users towards paid subscriptions is the only way to combat bots, but less than 0.5% of X users have signed up for the program so far.
Musk has also said that X will soon add a cheaper payment tier for its verification program, and there is speculation that he may eventually force all users to pay for X access.
This would likely be a damaging move, especially at such low rates of take-up for the program. However, if X can sweeten the deal and convince more people to pay to use the app, it could still become a viable anti-bot measure.
Adding audio and video calls may help in this respect, but people have gotten by without these features in the app thus far, so it's not likely to be an essential offering.
Overall, X needs to try new things to combat bots, even if it means charging users for features like audio and video calling. Elon Musk's plan to make X Premium the only way to access these features may be controversial, but it's a novel approach to a problem that no other social media platform has been able to solve.