Just like meta, Google will now allow users to see all ads being run by advertisers on the platform.
Over the next few weeks, Google will roll out the new Ad Transparency Hub worldwide. Users can now dig up all search, display & YouTube ads being run by a particular advertiser. You will also be able to search ads by a particular search term or website.
According to Google, " The Ads Transparency Center is a searchable hub of all ads served by verified advertisers. This one-stop shop was designed with you in mind by ensuring you have easy access to information about the ads you see on Google."
Using the new ad transparency center, you will be able to
See the ads your favourite advertiser(or the brand you are considering purchasing from) is running
Check what ads are running in a particular region
Here is a video demonstration shared by Google: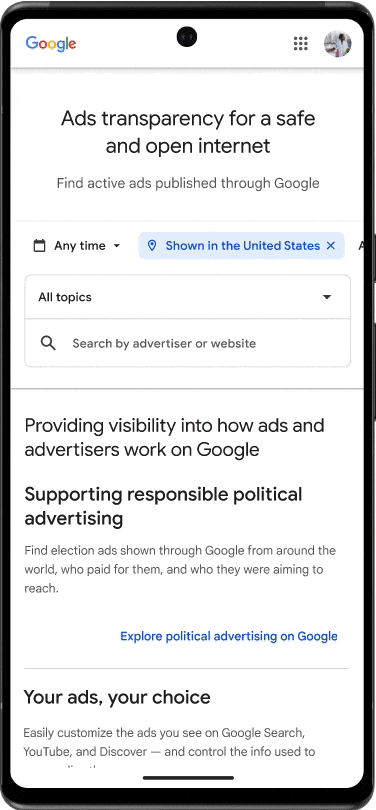 Digital marketers will now be able to see the ads their competitors are running using the platform.
This will not only enable you to conduct thorough competitive research before making your google ads strategy but will also help you understand what ad formats work best in your industry.
Once this update is fully rolled out, you will be able to access the ad transparency hub from My Ad Centre & from the hamburger menu beside the ad you see on the Search Engine Results Page.
Source: Google