LinkedIn has recently shared a preview of 7 features they are planning to roll out in 2023, including personalized job recommendations, post-scheduling, and improved analytics.
Let's dive deep into each one of them:
1. Auto-generated Captions For Videos
In 2023, all videos posted on the platform will have autogenerated captions. You will also be able to edit or remove the generated caption. Adding a caption to your video will not only help individuals with hearing difficulty but will also enable people without headphones to consume your content.
2. Accessibility Job Titles
If you work in the field of accessibility(accessibility tester, engineer, or designer), you will now be able to add that as your job role. This will not only make your profile discoverable, but it will also help you find new job opportunities in your field.
3. Alt Text In LinkedIn Ads
In 2023, you will be able to add alt text in your ad images from the campaign manager.
4. Personalized Job Collections
LinkedIn has acknowledged that many of their users are casual job-seekers. To help these individuals, they will now share personalized job collections based on their interests and job search history.
5. Improved Product Search
Currently, 90,000 products are listed on the platform. To simplify your search for the products you desire, LinkedIn is planning to launch new category filters.
6. Post Scheduling
LinkedIn is finally ready to roll out the "Schedule Post" feature. The "Schedule" button will now show next to the "Post" button.
7. Improved Content Analytics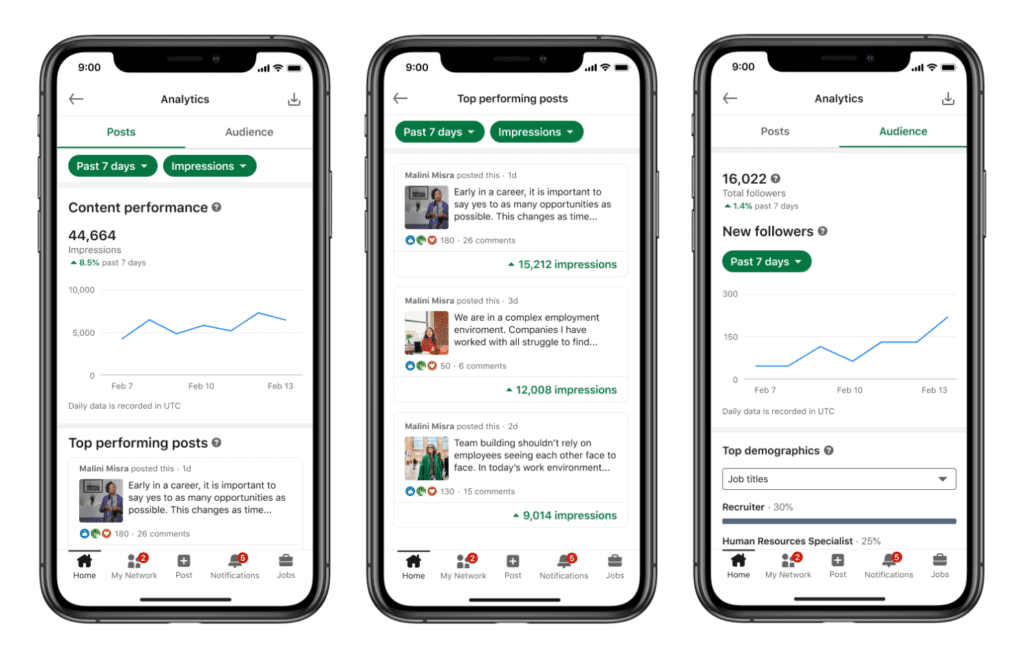 One of the key focuses of LinkedIn in 2023 is improved content analytics. This data will help you test new content and update your strategy based on the response you get on your posts.
Source: Search Engine Journal