Meta has announced that it will roll out a web app for Threads this week. This will allow users to view, post, and engage with Threads content from their desktop computers. The launch of the web app could help to reignite interest in Threads, which was initially popular but has since seen its user base decline.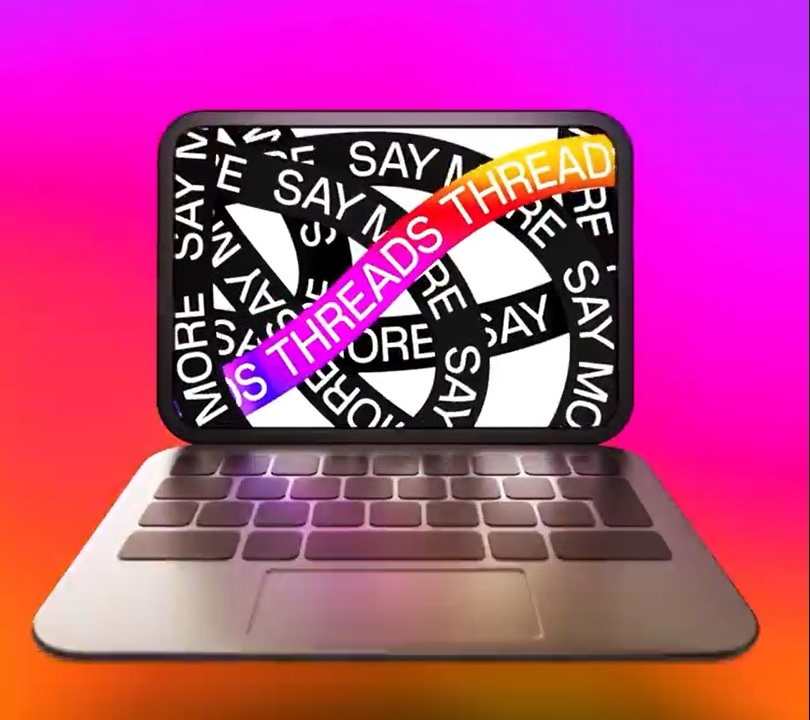 As you can see in the above Image, it shows how you can use threads web version on your laptop.
Once you have logged in, you will be able to access the feed and post to the app.
The current version of the app, which has been in testing for a few weeks, is quite limited in terms of functionality. The initial build does not have search or post scheduling features. However, these features are coming soon, as Meta looks to capitalize on the opportunity created by Elon Musk's changes at Twitter/X.
Threads saw 100 million members join in record time when it launched early last month. However, its usage has declined recently. Social media analysts are still closely monitoring Threads. The app's initial popularity suggests that there is a demand for a viable Twitter alternative. This means that Threads still has an opportunity to succeed if Meta can make it right.
The addition of a web app is a big step in this direction. Many early adopters of Threads were journalists, a profession that has been criticized by Elon Musk on Twitter. This has alienated a key content-producing segment. If more journalists start to post exclusive content on Threads, it could spark a larger user migration away from Twitter and make Threads a more significant competitor.
The lack of a desktop posting process has been a barrier to this. Journalists have not been able to keep an active Threads window open to monitor activity or post to the app while managing their other platforms. Businesses have also been limited in this way. This is why the web app could be a key development that reignite interest in the app.
However, it is also possible that the simplified Threads account creation flow, which is linked to people's Instagram accounts, was the real reason for its initial popularity. Perhaps people simply created profiles because they could, and they will not return to the app.
It is still too early to say what the initial interest in Threads actually means. As more features and options are added, we will see if Threads is a legitimate option or if it was just a random blip that will eventually be shut down like Meta's previous Threads app.
Meta CEO Mark Zuckerberg announced the new Threads web app on Threads, of course, with an early image mock-up of himself working on the first version of Facebook.