In an attempt to help brands create a private network on Twitter, Elon Musk has now announced the new "Twitter Blue For Business".
A company can now link any number of affiliated accounts, including leaders, department heads, employees, and affiliates.
Once a business account claims a personal account as an affiliate, it will receive a new batch and a verified blue tick.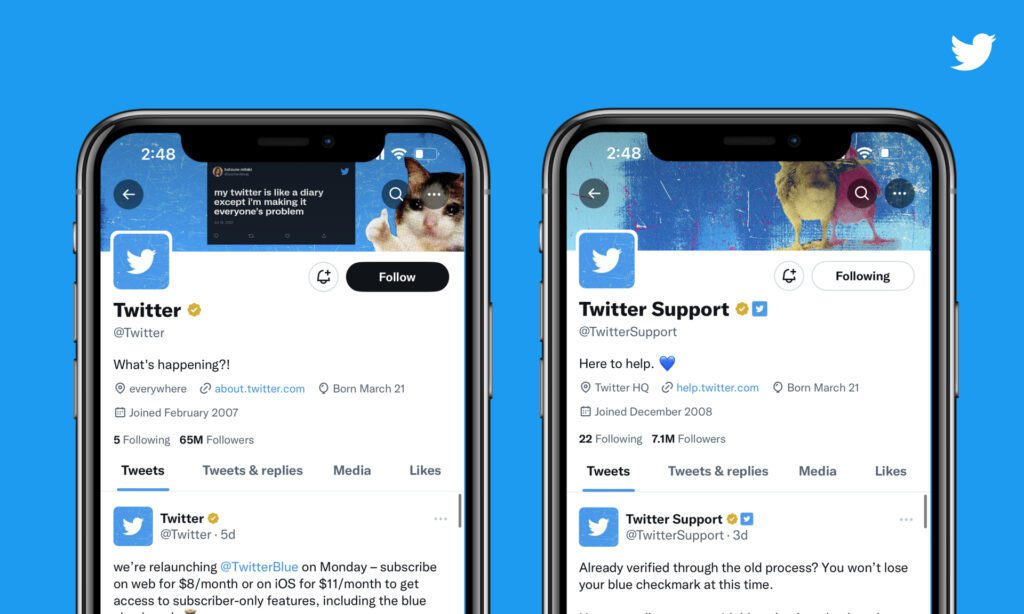 This feature is currently being rolled out to selected businesses.
Twitter will soon share the sign-up details with us. It will most likely be a paid subscription, like the new Twitter gold checkmarks.
Source: Twitter