X has been experimenting with job listings for the past few months, and they have recently added this feature to the Verification for Organizations listing. This means that businesses that have been verified by X can now add job listings to their profiles.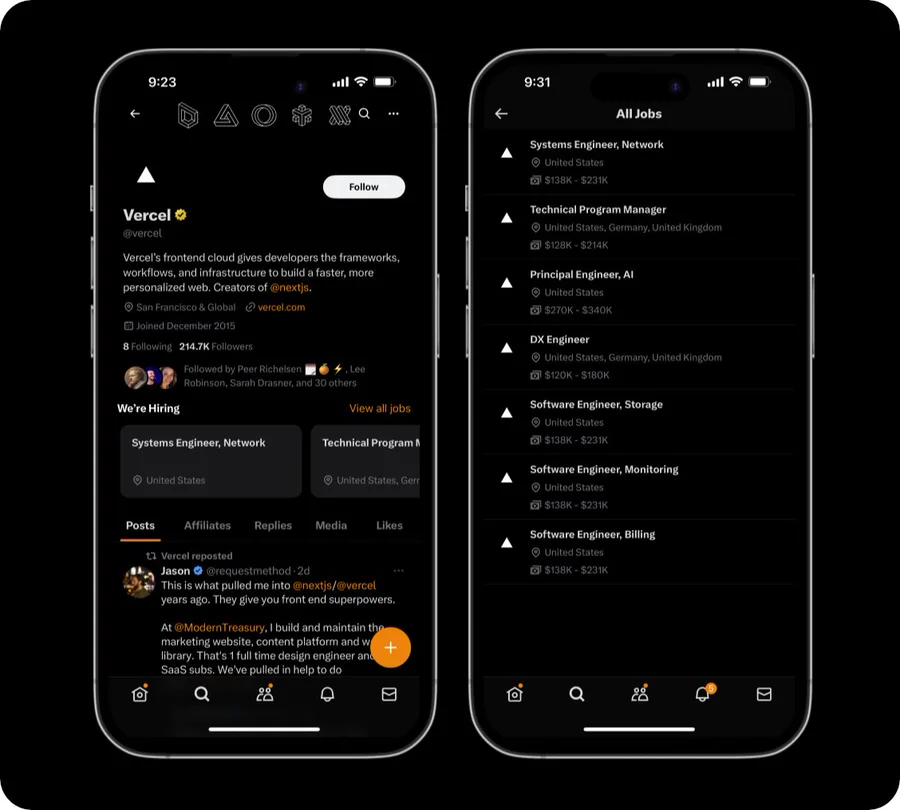 As shown in the example, businesses with a gold checkmark can now add a Job Listings shelf to their profile. This shelf will appear above their main timeline, below their bio and follower count. To view all of the open positions that a business has listed, you can tap on the View all jobs call to action (CTA). You can then apply for each job by tapping on the specific job detail.
To add job vacancy listings to your business profile on X, you must first subscribe to the Verification for Organizations plan, which costs $1,000 per month. You can then apply to join the X Hiring beta program, and if you are accepted, you will be able to add job listings to your profile.
Job listings are not yet available to all users in all regions. This is because X is still in the early stages of rolling out this feature. However, the company is committed to making job listings available to as many users as possible as soon as possible.
The addition of job listings is part of Elon Musk's vision to make X an "everything app." Musk believes that X can become a one-stop shop for people to do everything from making payments to finding jobs.
This is a bold vision, but it is not without its challenges. X will need to overcome a number of hurdles, such as convincing businesses to list their jobs on the platform and ensuring that job seekers have a positive experience.
However, if X can overcome these challenges, it could become a major player in the job market. The company already has a large user base, and it is constantly adding new features. With job listings, X could become an even more valuable tool for businesses and job seekers alike.