Branding requires a lot of hard work. But, you don't have to do it all by yourself. There are plenty of branding tools in the market that you can use to make your job easy. Hard work is key to success. But, smart work? That's a game-changer.
Before we get into the top 10 branding tools you need, let's discuss why you need to bother about them. Why is branding a big deal?
Importance Of Branding: What Is The Point?
I know what you are thinking: What is the point of branding? Why do you even need to bother about it?
Well, branding is not just about making a pretty logo. It is about making a promise to your target audience – a promise to make their life easier.
But, making a promise is not enough. It never is.

You need to fulfill it every single day. How can you do that?
Well, that's the whole point of making a branding strategy.
The branding tools that we will discuss today won't just make your job easy. Learn more about the fundamentals of branding in this blog. They will help you
Here are 10 must-have branding tools that you should check out!
1. Canva
Canva is an online graphic designing tool, only it is so much more than that. It can help you in designing almost anything. The possibilities are endless here, from designing posters to designing PowerPoint templates. Canva also has a pro version with access to premium features, templates, and elements.
2. GraphicSprings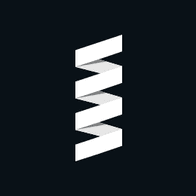 While branding is not just about making a logo, your logo is what ultimately makes your brand recognizable and memorable.
Your logo should be well-designed, unique, simple, and memorable. You can either design it yourself or hire someone else to do it. But, not many people can afford to do that.
Enter GraphicSprings. It is a logo maker application that can help you design your logo in a professional manner in a very flexible and time-sensitive manner.
GraphicSprings is completely free and has a very intuitive interface. You can easily design your logo on this platform in less than 5 minutes.
3. Google Analytics
The next branding tool on our list is Google Analytics. Analyzing what works and what does not is one of the most important parts of a branding strategy. It is essential to capture exactly what your consumers want, and knowing that is almost impossible without any sort of analytical tool.
It is really important to master analysis properly and Google Analytics is one of the best places to start, not to mention its relevance that continues throughout.
4. SimilarWeb
Similarweb is a service that allows you to analyze your competition and find similar websites like yours. You can easily use this tool to find the keywords your competitors are ranking on. You can use this tool to analyze the branding strategy of your competitors and see what is working for them.
5. Unbounce

It is important to make the best possible first impression on your visitors. Unbounce is a landing page builder. It will help you make an SEO-optimized and mobile-friendly landing page.
This branding tool also provides a rough estimate of how much time it will take to optimize your landing page, and best of all, it does all of that for free!
6. Umso
One of the most important things you need to build your brand is your website, and it is of utmost importance that you design it properly. Enter Umso. It is a tool that will help you to build and design your website in a very easy and beginner-friendly manner. The best thing is – you don't need to code at all.
It will help you build your website in under an hour, from scratch!
7. DaFont
The font you use is one of the most overlooked aspects of a website. A beautiful font can literally change how a website looks, and it actually impacts how your website is perceived.
With DaFont, you do not have to be limited to the collection of fonts provided by your basic word-processing tool. DaFont provides a huge collection of fonts for you to browse and download. For any and all of your font needs, DaFont has countless answers for free and it is also easy to use and browse.
8. Hotjar
An interesting and innovative way to analyze exactly how well your website works, Hotjar makes heatmaps to chart where users have clicked most on your website. It tracks user behavior from different types of devices like mobile phones, Laptops, Tablets, and more. It tracks user behavior and helps you visualize it in a very easy way, helping you actually see what works and what does not. It is free for a limited manner and even that helps immensely when starting out.
9. CollectChat
A chatbot can really help your website as it is easy to implement, gives your website a professional look, and helps users around your website. With CollectChat, it becomes really easy to create and implement one for your own website.
It takes barely half an hour to create a chatbot and then you can directly place it on your website and it seamlessly integrates with it.
10. Hootsuite

A one-stop solution for all your social media management planning, Hootsuite offers a platform for you to plan all your social media content and have it handy. It is useful for any growing brand as social media is very hard to tackle without proper planning and Hootsuite helps you to do exactly that. It is one of the best tools for this and is very beginner friendly. On top of managing content, it also allows you to analyze, organize and curate your social media content.
These are 10 must-have tools to help grow your brand. The internet is full of tools that are helpful and it always pays to research.
Confused about more things like this? What more tools to use, what kind of content to curate, and more similar questions in your mind?
Check out the digital marketing course at Savvytree Digital to answer all your questions!