In today's digital landscape, where attention spans are shorter than ever, businesses are on a constant quest to captivate their audience and leave a lasting impact. That's why social media marketing has become an absolute game-changer, and we're about to discover why it's more crucial than ever for your business.
Oh, and we must remember to mention the star of the show: Threads App by Meta.
Just like any other social media platform, it would enable people to maintain relationships with others and brands to connect freely and more interactively with their audience!
Social media marketing is how a business promotes its products and services on social media platforms. It is a powerful tool for revolutionizing how a business connects with its audience.
To make your social media journey easier, we will discuss the importance of social marketing for your business. Understanding it would ultimately help you achieve your goals.
Before that, let's see what social media marketing is actually about.
What is SMM?
Social Media Marketing is the use of social media platforms such as Facebook, Instagram, Threads App, LinkedIn, WhatsApp, and more to promote products and services, build engagement, interact with your audience, position yourself as a trustworthy brand, and do much more!
Think of it this way:
You want to grow on social media!
Now that everyone is always on their phones, grabbing their attention is more difficult than ever.
That is when social media marketing comes to your rescue!
Social Media can help you to grow your business. Here's how:
Offers a free and easy-to-use platform for you to create a business account.
You can promote your products and services via visually appealing content
It helps you to build a strong brand identity.
Provides insights to understand your target audience better.
It helps you build a solid and loyal customer base.
Offers many tools for paid campaigns that help drive more leads and sales.
To learn the fundamentals of social media marketing, please check out this blog.

But why do you think people would use a social media platform to connect with your brand? Because currently, around 4.89 billion people are using social media platforms worldwide. And around 80% of people trust social media influencers when making decisions to buy a product or service, as per a study.
The data clarifies why you should consider trying social media marketing for your business.
Importance Of Social Media Marketing: Why SMM Matters?
Other than a social media presence, your business would be able to achieve the following goals:
Getting more sales and leads
Engaging with the audience, and
Building a brand identity
Do you want to know a secret? The importance of social media marketing goes beyond achieving these basic goals! Let's see what more it can do for your business:
1. Builds Brand Awareness
Think of McDonald's – As soon as you hear the name, you can recall the logo, tagline, and what this brand is associated with- right?
That's exactly what brand awareness means!
Brand awareness simply means how well-familiarised your target audience is with your brand.
How to use Social Media Marketing to Build Brand Awareness?
Spreading the word about your brand has never been easier, especially with these tips-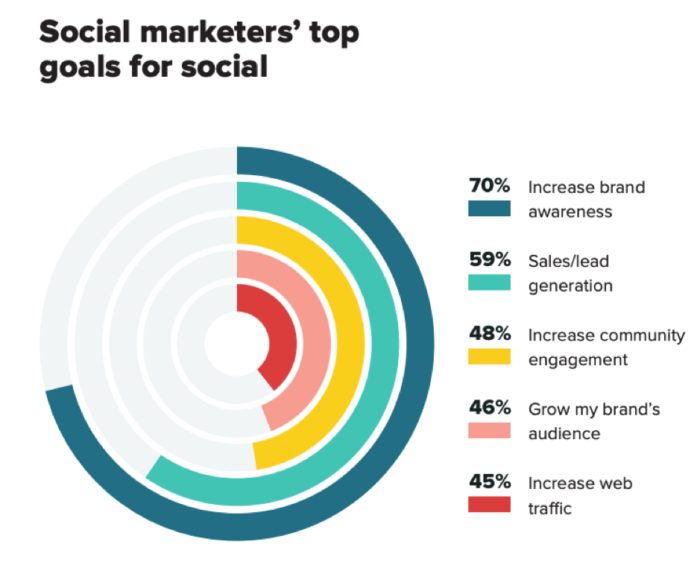 Regularly post relevant content for your brand.
Regularly interact with your audience via messages and comment replies.
Analyse direct competitors to create a distinct identity of your own.
Keep a check on how your current content is performing.
If possible, plan giveaways and contests to create hype among social media users.
Plan targeted ad campaigns to increase your visibility.
Once you actively include these points, it will ensure a good reach of your social media account.
Now you must be wondering, how can you measure your reach? The simplest way is to look at the number of followers and likes on your posts.
Another way is to look at account insights, a tool offered by Instagram that shows the number of accounts reached and engaged, which is further divided into more specific metrics.
When your account reaches the right audience, they engage with your content by sharing, liking, and commenting on your posts.
A complete win-win, right?
2. Creates Engagement
Everything you see on social media is content- images, texts, videos, and advertisements. Since content plays such a crucial role in highlighting the importance of social marketing, it must be good and emotionally connecting for your audience to engage with it.
As a social media user, you interact with much content daily. Some things you can relate to, while others you cannot connect with at all. Some make you laugh, and some may even offend you. There's always some kind of emotion involved, even in those long, informative posts.
But how to know what Content Strategies would help you to create engagement?
Understand the brand: Before making content strategies for a social media account, it is better to learn about the brand you're working on. For instance, a makeup brand would want its product images and customer testimonials to be promoted via its social media account.
Understand their goal: Only some brands seek product promotion through social media platforms; some brands have a social media presence just to build a loyal customer base. For instance, if you analyze the social media strategy of Zomato, you'll find memes and relatable content rather than general promotions. Why so? Because one of their goals is to build a loyal customer base through their social media account.

Keep the target audience in mind while planning: Each and every brand on social media can have a different audience. For instance, a fitness supplements brand might be looking to target something other than kids or teenagers. The target audience is a specified group of customers your brand will most likely focus on to gain sales and engagement. When you plan content accordingly, you'll most likely improve your social media presence.

Assessing competitors' strategies: Competitor brands have products and audiences similar to your brand. Thorough research on existing competitor brands is a wonderful way to understand what is working for them; it will give you a rough idea of what might help you to grow your business on the same platform.

Regularly monitoring and updating your strategy: With the dynamic nature of social media, the strategies you make for it also need to be updated regularly. Being aware of what type of content is bringing your more reach can help you work on your strategies in the future too.

3. Drives Traffic to Your Website
The traffic you get on your website is directly proportional to the growth of your online business, but only in some cases. Also, note that the quality of the traffic is equally important while trying to achieve good results.
The key is to create a good social media strategy that will compel your audience to engage with your content.
A good strategy will improve user experience, build trust, encourage sharing, and attract backlinking, which will ultimately help you to gain more traffic on your website.
4. Tracks Ad Campaigns For Better Reach
When it comes to achieving goals, we know that measuring progress is important to understand whether we are moving ahead with the right strategy or not.
The importance of social media marketing increases along with the results that it brings. And that is where social media analytics come into the picture!

To put it simply, good numbers = great success for your business!

Why is it important to track your social media success?
It gives you a better understanding of how your social media strategies are working out.
It provides detailed insights that might help you to improve your strategies.
It helps you to analyse engagement rates, follower growth, click-through rates, and conversion rates to build better campaigns.
It provides tools to target specific demographics, refine messages to suit your audience's preferences and allocate resources effectively.
5. Analyses Trends For Brand Visibility
Trends have the potential to keep the dynamic nature of social media interesting and fresh. It creates a significant influence on how businesses market themselves online and is necessary for brands to stay ahead of the game.

Earlier, people followed trends to gain more followers simply. Most trendsetters and trend-followers were social media influencers, which isn't the case now.
Businesses have also started to try their hands on trends. By keeping up with the latest trends, businesses can effectively engage with their target audience, boost brand awareness, and drive more traffic and conversions.

So, it's not just a matter of choice anymore; it has become necessary for a brand to survive in today's fast-paced digital world.
However, why are trends significant in the world of social media marketing?
It helps you to understand the ever-changing language of the modern generation since it is important for a business to speak the language of its target audience.
It can generate engagement and virality. People love to stay on trend, whether in fashion, lifestyle, strategies or even content on social media.
By being a part of trends, brands can tap into the existing conversation and create a sense of relevance and relatability.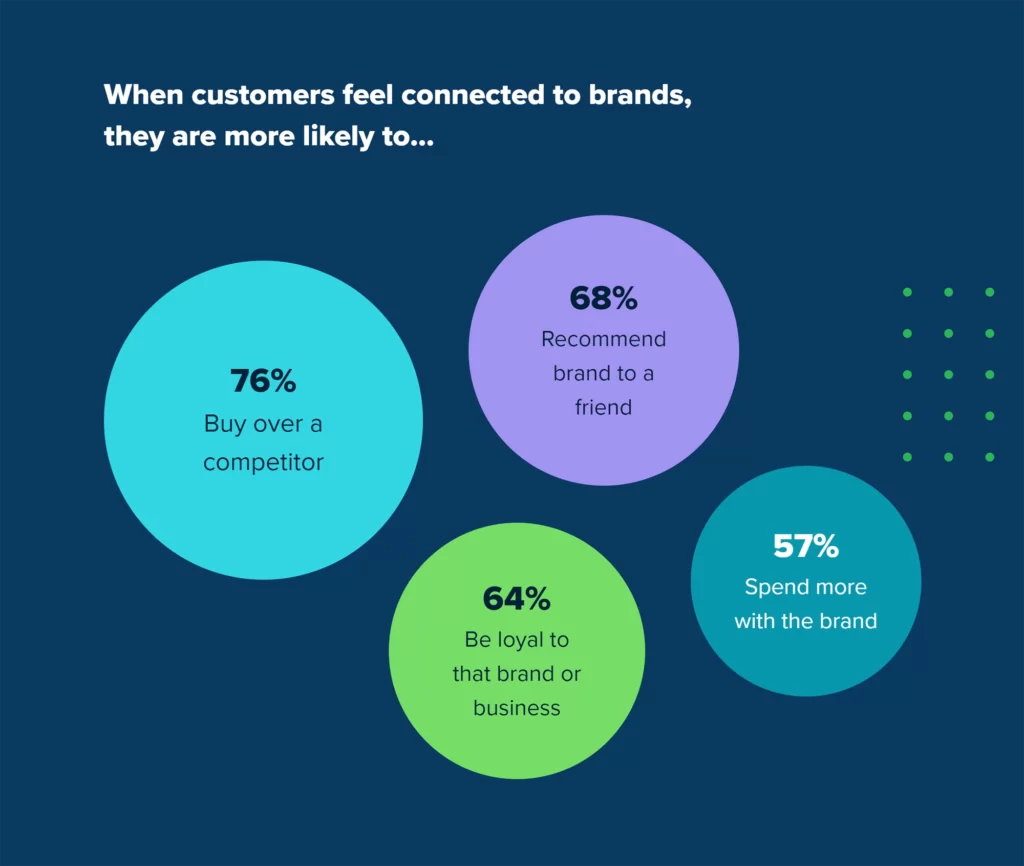 Social media marketing is one of the many possible methods to achieve growth, sales, and a loyal customer base. It offers multiple benefits that none of us can deny, from generating leads and sales to engaging with the audience and building a strong brand identity. It can do all that in a cost-effective and time-saving manner!
Social media has now become a necessary element of the life of young adults and new businesses. And by understanding its relevance, you can unlock endless opportunities for social media success.